Coin Selling Process in Wilmington, NC and All Other Areas
Hello,
Want to sell coins in Wilmington?  I am looking forward to hearing from you!  The easiest way to receive a quote for the coins that you would like to sell is to fill out the contact form below, include a description of the coins that you have, and upload photos of the coins.  I am located in the Wilmington, NC area but purchase coins throughout Southeastern North Carolina.  The contact form below is usually best but I can also be reached at 910-805-9616.  If you would like to contact me via email, you can send emails to: wilmingtoncoinshops@gmail.com
Although I am based in Wilmington, NC, I purchase coins, coin lots, and coin estates from around the country.  If you are located in an area outside of Wilmington, NC, and have coins to sell please be as specific as possible when you contact me.  Since I will not be able to see the coins in person, I will request photos and, if possible, scans of the coins.  It makes it much easier if the coins you are selling have been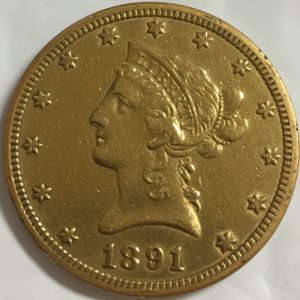 graded.
I am happy to travel within 100 miles of Wilmington, NC to view coins. These areas would include, Brunswick County, Myrtle Beach, Wrightsville Beach, Hampstead, Pender County, Jacksonville and all of Onslow County, and as far west at Raleigh.
If you are not exactly sure of the coins that you have for sale, you can visit my page called "Coins I Buy" on this website.  On this page I outline many of the most collectible gold dollars and silver dollars.  I often buy coins not highlighted on that page when they are part of larger collections or estates.  If  you have been doing research on the coins that you have and are curious about the "coin lingo" that is used to describe coins please use the long list of definitions from the page called "Definitions" above.  The definitions on this page were taken from PCGS which is one of two of the top coin grading companies in the United States.
Thank you for visiting my website and please contact me if you have any coins that you would like to offer for sale regardless of if you are in Wilmington, NC or any other part of the country!
Consultations are by appointment only.  Please call 910-805-9616, use the Contact Us Page, or send an email directly to wilmingtoncoinshops@gmail.com